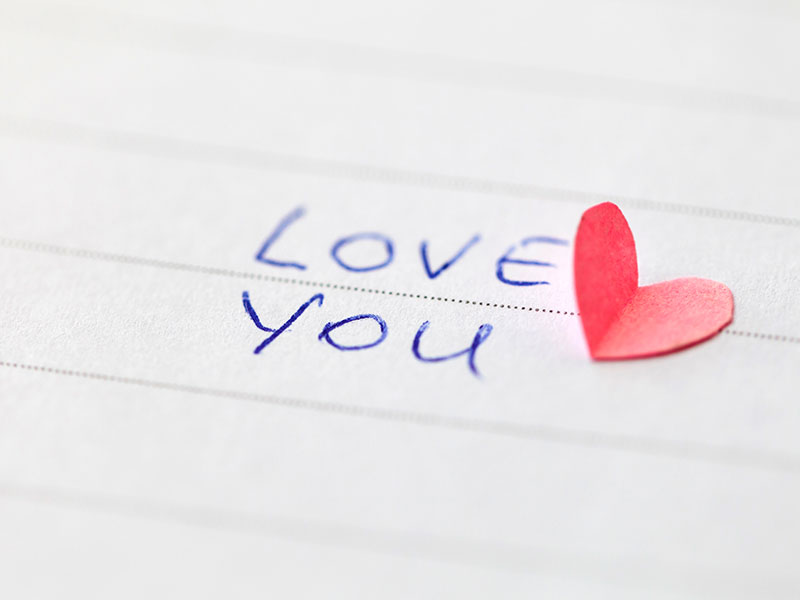 1. Ladies, never be the first to say "I love you" to a man at any stage of a relationship (friendship/toasting/relationship etc). Let him say it first. You saying it first when he doesn't feel it yet will lead to him to either just say it back to make you feel good or him running away for good.

2. Ladies. Please stop saying "I love you" during sex. I know sex is very intimate to you guys (asides the runs girls) and such intimate moments wakes up feelings but good sex is like alcohol, you don't know what you are doing/saying till you are sober. Just enjoy the moment. Never make commitments during sex.

3. Ladies. Stop making guys use "I love you" to unhook your bras. I know you crave to be loved but let him show the love not just say it before making commitments. Stop begging for love or he will over you "fake love" for sex.

4. So this is my biggest issue with the sentence "I love you".
So she says "I love you". She expects "I love you too". If doesn't get the "I love you too". She's upset.
So "I love you" now is like a loan that should be payed back? Why can't you just say "I love you" and leave me to reply when I also feel the love.
You feeling it now doesn't mean I must feel it now. Chill, it's not a race.

5. After a lady has sex with a guy then three things will happen.
It's either she begins to use the "I love you" word incessantly or she automatically expects a relationship or she suddenly needs a financial favor from the guy or all three.
It happens EVERY TIME.
"We had sex doesn't mean I love you or I want to marry you or I want to be your sponsor" – All Guys, 1935.

6. Friends with benefits always leaves one person heartbroken. Most times the lady.
You meet a guy and you agree to just have sex. No feelings attached. But you don't realize that to most guys sex is 80% physical, 20% emotional while for most ladies, sex is 80% emotional and 20% physical.
So now you are a disadvantaged because it takes more for him to fall in love through sex while you are wired to love up easily sexually. Now you want more!!

7. You meet a lady. You like the way she makes you feel. She's this. She's that. Then you tell her you love her.
Time goes on and you find out that she is very jealous. She gets angry easily. She can keep malice for Africa. Then you don't love her again.
Love is like loyalty. You are in for the good and also for the bad. No exceptions. Learn to see people in their good and bad times before you love up.

8. You can't say you love someone and you only care about "me me me".
"He offended me. He didn't send me money. He didn't call me".
Every time is "me me me". That's not love. That's greed.
John 3:16 "For God so loved the World that He gave…".
Love is giving. What have you given? Tax collector.

9. Yes love at first sight exists. That's only when a father/mother sees their new born baby. But that's agape love. Agape love can exists at first sight.
Eros love (romantic love) cannot exist at first sight because it involves knowing someone at a deeper level than agape love. Love at first sight is Eros love lust.
10. Different people have different ways to be loved. We all have five love languages.
A. Words of affirmation – using words to build up the other person. "I love you. I need you. You are amazing. You mean the world to me" etc
B. Gifts – a gift says, "He was thinking about me. Look what he got for me."
C. Acts of Service – Doing something for your spouse that you know they would like. Cooking a meal, washing dishes, vacuuming floors, are all acts of service.
D. Physical touch – holding hands, hugging, kissing, sexual intercourse, are all expressions of love.
E. Quality time – by which I mean, giving your spouse your undivided attention. Taking a walk together or sitting on the couch with the TV off – talking and listening.
Everyone has a primary love language while others follow. Find your partner's love language and feed it.
Click HERE to find out your love language.
To read about the 5 love languages, follow the links below:
1. Words of Affirmation: http://wp.me/p4d0zy-4e
2. Receiving Gifts: http://wp.me/p4d0zy-4f
3. Acts of Service: http://wp.me/p4d0zy-4g
4. Physical Touch: http://wp.me/p4d0zy-4h
5. Quality Time: http://wp.me/p4d0zy-4i

11 (Bonus). A girl finds out her boyfriend is getting married to someone else and she commits suicide.
Another girl stays in a relationship even though she is getting physical and emotional abuse at the hands of the guy.
What's wrong with these girls?
Lack or inadequate philautia (self love). I cannot over emphasize the importance of self love. No one can love you more than you love yourself. Be your own best friend. Tell yourself "I love you" and mean it. Love you.