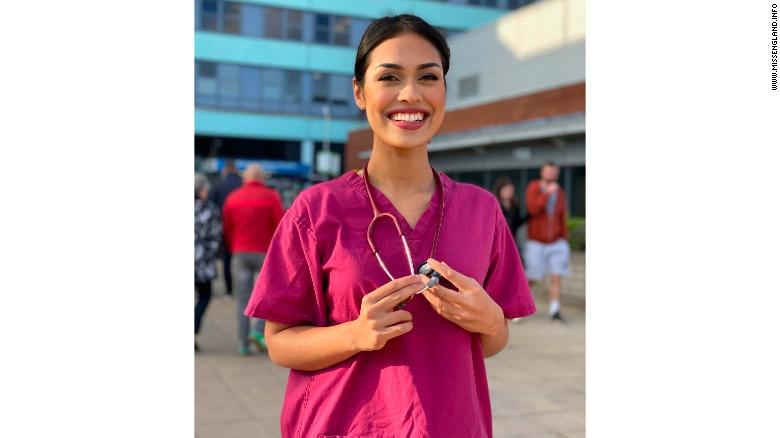 Imagine a six-year-old girl. Perhaps she's your daughter, or your niece, or even just a stranger. She is hypothetically watching ladies back stage at a beauty pageant. She sits for hours while watching them getting layers and layers of makeup put on, completely changing how they look, even getting spray tans, changing the color of their skins.
They wear fake eyelashes, fake hair and have their teeth bleached. They are taught how to fake a smile and how to walk like hot coals where all around them. They try on so many outfits and walk out with all them while maintaining a pre-designed pose, smiling ear to ear like someone who had just reunited with her long long love while regurgitating previously rehearsed answers to questions thrown at them by the judges.
At the end of the day, one out of about two dozen or more ladies is chosen as the winner and crowed the Queen.
Would you rather this six year old aspire to become a beauty queen when she grows up where her "worth" is probably based on her looks or become a doctor where her knowledge of medicine is the key to her identity.
They have been proponents of a ban to beauty pageantry with the term "objectification" of women being floated around as a case of concern.
However, what if that six-year-old girl could be both. A medical doctor and also a beauty queen?
Step forward, Bhasha Mukherjee, a 23-year-old Indian-origin doctor who was crowned Miss England on Friday, 2nd August, 2019.
According to reports, Bhasha, who holds two different medical degrees, has an IQ of 146, just 14 points less than that of Einstein.
This officially makes her a genius as people having an IQ between 140-145 are considered genius. Not just this, she is also fluent in 5 different languages.
A queen genius? Amazing. The feminists would be mad.
To top it all off, Miss Bhasha Mukherjee decided to hang up her crown and return to work as a doctor during the ongoing coronavirus (COVID-19) crisis.
The beauty queen told CNN on Monday that she has returned to the United Kingdom to assist her fellow health care workers.
According to Mukherjee, it didn't feel right for her to continue wearing her Miss England crown even if she was performing humanitarian work while her colleagues were risking their lives treating coronavirus patients back home.
"When you are doing all this humanitarian work abroad, you're still expected to put the crown on, get ready … look pretty," she said. "I wanted to come back home. I wanted to come and go straight to work."
That six-year-old girl doesn't have to give up one to get the other. She can be educated yet retain her beauty and maybe one day, become Miss "Something" while using her platform to empower other young girls like her.
References:
1. Miss England hangs up her crown to return to work as doctor during coronavirus pandemic by Aleesha Khaliq for CNN.
Click HERE to read.
2. Beauty Pageants: Inspiring or Degrading? by Shannon Butler for VOCAL
Click HERE to read.