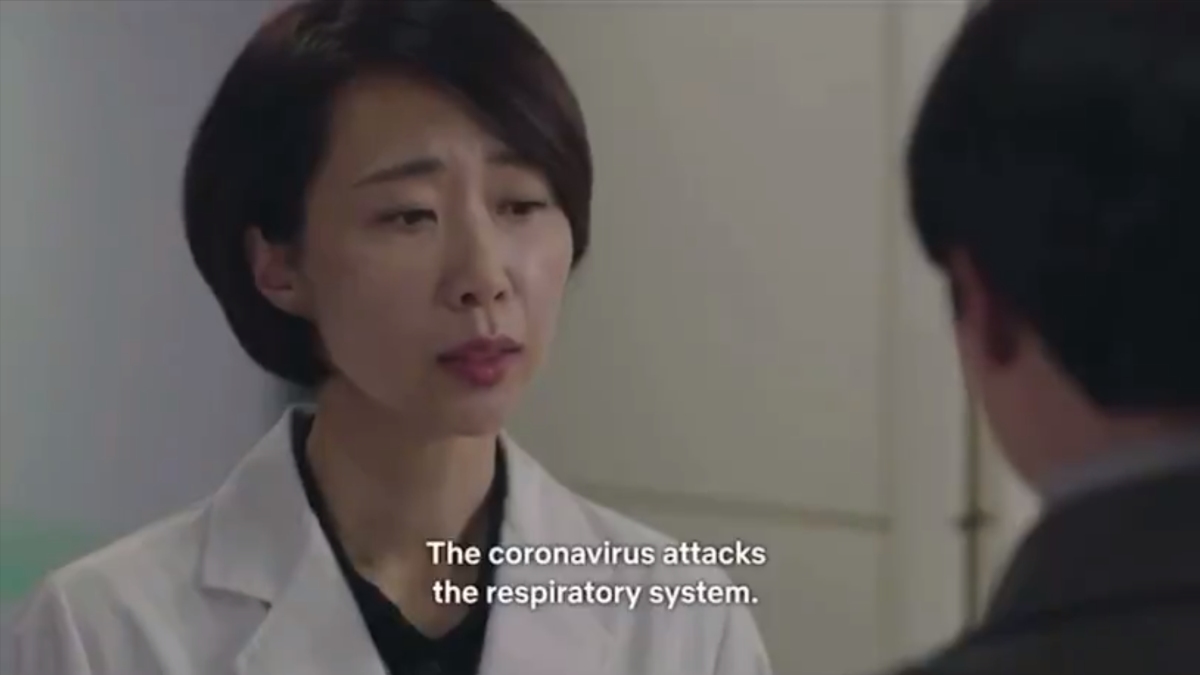 A few days back, a clip was making the rounds from a Korean movie; My Secret Terrius released in 2018 which showed a strain of coronavirus mutated by terrorists to be used as a weapon, leaving doctors desperate to find a cure.
An eagle-eyed Twitter user spotted similarities between the ongoing pandemic and the fictional virus described in the final episode of the first series of My Secret Terrius, which stars So Ji-sub, Jung In-sun, Son Ho-jun and Im Se-mi.
In the video, a character compares the fictional virus to MERS, saying: "Someone tweaked it to increase the mortality rate to 90 per cent.
"What's more serious," she adds, "is that the coronavirus has an incubation period of two to 14 days.
"The virus was manipulated to attack the lungs directly within just five minutes of being exposed."
She goes on to describe how there's no cure for the disease.
Later on in the episode, schoolchildren are taught how to wash their hands properly to avoid the spread of the virus.
One person remarked: "This s**t had me speechless. But still a dope show".
Another added: "Just gonna leave this here but i am massively spooked. This series My Secret Terrius is on Netflix but came out 2 years ago and talks about the coronavirus we're going through rn…"
"F**king scary stuff," a third user wrote.
A friend sent the video to me and was freaking out.
I told him that coronavirus, depicted in the movie isn't actually new.
The virus has several different strains, of which COVID 19 is one of them. But what makes it so different?
"From the family of coronavirus that infects humans, there are at least seven groups," said Dr. Ricardo Garcia, a local infectious disease specialist.
Dr. Garcia has been studying viruses in McAllen for the last 26 years and explains there are seven types of coronavirus that infect humans and animals.
The first identified human coronavirus was discovered in 1960, according to the CDC.
This means just because someone has coronavirus, it does not necessarily mean it's the COVID 19 strain.
Coronavirus isn't new. COVID-19 is.
References:
1. VIRAL SERIES Netflix fans think 'My Secret Terrius' series predicted coronavirus outbreak – and they're freaking out by Harry Pettit for The Sun.
Click HERE to read.
2. There are seven types of coronavirus, what makes COVID 19 so different? by Sydney Hernandez/KGBT for ABC15News
Click HERE to read.